How to Control Anger: Yes, You Can Tame the Beast!

You're not alone if you and/or your partner struggle with how to control anger in your marriage or relationship. Do any of the below sound familiar:?
— "One or both of us gets easily triggered when certain issues are brought up (such as his or her family, finances, challenge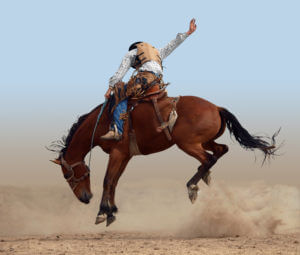 s with the kids . . . even sex)"
— "The smallest things lately can lead to big arguments."
— "My partner doesn't seem to hear me, so anger is the only thing that gets his or her attention."
— "When we argue, we often end up saying hurtful things to each other — and those mean statements linger and linger."
— "We don't like conflict, so we never resolve anything important. Then, it comes up later in anger."

Emotions are part of being human and — of course — part of our relationship with our partner or spouse.
However, you can learn to tame the anger and turn feelings of hurt and disappointment into productive conversations that yield greater understanding of yourself and your partner.
In fact, you'll learn that sharing our emotions with our partner is the best way to calm our heightened feelings and how to control anger. What's complicated, though, is that our partner  actually can be the trigger for our anger and other strong emotions.
Understanding Emotions and How to Control Anger
There are two levels of emotions: secondary and primary. Understanding the difference is key to developing greater understanding of our partner's needs — and to expressing our own requests in a healthy way.
Secondary emotions are ones we can see. These include anger, irritability, becoming quiet and avoiding, criticism, blaming and defensiveness. Secondary emotions show we're upset, yes; but they don't reveal the true cause.
The primary emotions are what push the secondary emotions that you see. The primary emotions are where the true meaning lies. The most common primary emotions in relationships are fear (of disconnection from your partner) and sadness and hurt.
Other primary emotions include: Hopelessness, feeling rejected, feeling not important or loveable, feeling inadequate to meet partner's needs and feeling unwanted or unattractive.
All told, primary emotions are powerful. Yet — and here's the tricky part — we ourselves are often are not aware of the primary emotions that are surfacing for us. Our partner can't know either because all he or she sees are those secondary emotions.
Let's See Anger in Action:
Drew is angry that Avery is repeatedly late and that he doesn't call to tell her he's behind schedule. When he arrives home, she lets him know how upset she is. Her voice is raised, and her facial expressions warn him that she's furious.
The way out of this is, actually, both simple and difficult: Drew calms herself, and goes inward to try to understand why Avery's lateness is so troublesome to her. She believes it's because she gets afraid something has happened to him. Too, she feels maybe he doesn't care about her or her feelings and is not respectful of her needs.
Avery feels bad, but he doesn't know what to say. He felt he'd be even later — and Drew would be even angrier — if he took the time to stop and call her. In truth, Avery hates to disappoint Drew. He feels sad and anxious anytime he does.
Here's the good news: Drew can let Avery know the real reason she's upset. It's about fear he's been hurt and a fear she's not important to him. Avery, in turn, can let Drew know that he feels both shame and guilt when he upsets her.
Tips for How to Control Anger
I'll help you understand the basics of, first, how to calm yourself and, second, how to constructively discuss your feelings with your partner. I'm going to take you step-by-step through how Drew and Avery were able to get to the root of Drew's anger.
To begin, one of the basic approaches of Emotionally Focused Couple Therapy, the most-effective approach to helping couples, is teaching couples to "slow down."
When you're upset, the emotions-control part of your brain is activated. Our responses to an anger trigger can be fast and furious with minimal forethought. But the escalated anger can cause our partner to shut down or become defensive and limit the potential to work through an issue.
You Can Learn to Slow This Angry Automatic Reaction
First, take a few moments to ask yourself some key questions:
What was the "cue" or event that caused me to feel upset or angry?

What deeper meaning did this cue have for me? (For example, "My partner doesn't care about my needs." "He or she is selfish."  "I'm not important.")

What primary emotions lie beneath my anger? Sadness? Hurt? Fear?

What do you need your partner to understand about your experience? 
Letting Your Partner Know Your True Feelings
This leads us to how you and your partner can learn how to control anger and have a very-different type of conversation. I advise couples to calm themselves first, avoid accusatory words or tone (such as "When you . . .") and to remain curious and open about your partner's feelings and his or her response to the issue you are raising.
After you've taken a few moments to understand how to control anger and answered the four questions above, you may be more calm. This way, your partner is less likely to become defensive as a response to your anger.
It may be helpful to take a few deep breaths, which tell your brain to become more relaxed. Also, try to let go of any negative assumptions you may have about how the conversation will go. Common assumptions could include, "We never get to the bottom of things" or "My partner never hears me." You're going to try a different approach this time.
Five Steps to Anger-Free Communication
Here's how you can apply what Drew did to let Avery know how she truly feels when he's late. There are some basic steps.
Begin with your primary emotions. "I'm feeling so anxious when I'm expecting you at a certain time. I get so afraid that something has happened. It feels almost paralyzing. I get stuck in a circle of worry."

Allow your partner to hear what you're saying. If he or she has questions, be calm and open to learning their thoughts and concerns.

Calmly let your partner know what you need. "I'm okay with your being a little later if you let me know. I'd really appreciate you calling me. This way, I won't worry and be angry if you're behind schedule."

Again, slow down so you can hear your partner's thoughts by asking, "What do you think?"

If you both have agreed on a solution, restate your agreement and future actions you'll take. "Thank you for understanding me! I'm glad you're Okay with calling if you're running behind schedule."
Giving yourself time to tune in to your own primary emotions helps you get to the real root of the issue. Together you can "make sense" of your anger,  learn how to control anger and have discussions that lead to greater understanding and to resolving important concerns.
A Few Words About Anger Out of Control
When anger turns to violence in a relationship, there is great cause for concern. The couple needs a physically safe environment in order to be able to have meaningful conversations and resolve concerns.
Importantly, children are impacted emotionally by violence in the home.
If there is violence in the relationship, this issue needs to be addressed. If you feel unsafe at home, you can reach out to local resources, including domestic-violence shelters such as Safehouse Denver that can provide assistance in how to get the help that is needed.
If you and your partner want to learn how to control anger in your relationship, our couples counseling can help you identify what's really going on under that anger and how to communicate it in a way that doesn't cause fights or shut each other down.