LGBT Couples and Individual Counseling in Denver
Lesbian Couples Counseling

LGBT Affirmative Couples or Individual Counseling Session
---
Being in a relationship isn't easy for anyone. As a member of the LGBT Community, you may also face some other issues that can further complicate things for you. It might feel difficult to find a counselor who will understand the unique challenges the queer community faces in their life and relationships. We work with all relationship orientations, and specialize in working with Lesbian Couples. 
Perhaps one or both of you are not out yet, or are struggling with getting comfortable in your own skin and figuring out what you want your life together to look like. You may be dealing with discrimination, extended family acceptance issues, or other forms of internal and external pressure. This can overwhelm, frustrate, and create feelings of isolation and hurt. Counseling can help you and your partner to navigate all of this stuff.
This is why it's important to find a counselor with knowledge and experience with LGBT Couples and Individual Counseling. With good counseling, you can have a thriving relationship that not only feels good, but is healthy from the inside out. We can help you and your partner to work through the painful experiences that might be weighing you down and find clarity in your partnership and your inner world. When we feel good, we are good to each other. Our LGBT and Affirmative Couples Therapists can help you to move beyond limiting beliefs and roles to create connection and equality that shines through your relationship.
LGBT Couples and Individual Counseling incorporates all of the necessary elements of couples therapy and pays special attention to the unique strengths and stressors of gay, lesbian, bisexual, and transgender or queer identified relationships. In particular, we focus specifically on what you and your partner are experiencing and work together to move you toward your vision of the life you are trying to create together.
LGBT Couples and Individual Counseling Addresses:
Emotional or Physical Infidelity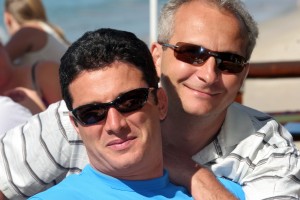 Coming Out – To Family, Friends, Your Children, Your Ex…
Being in Different Stages of Identity Development
Sexual Desire Differences, Sexual Compatibility Concerns
Growing Apart as a Couple
Breakup Threats
Co-Parenting and Blended Family Issues
Independence Versus Connection
Navigating Gender Roles and Expectations
Shared Responsibility and Finances
Rejection or Lack of Understanding by Family or Friends
Sharing a Definition of Commitment and Moving Forward
Shame About Sexual Identity
Discrimination and Oppression
You can feel whole, accepted, and clear about your path to a peaceful life. If you are interested in a complimentary consultation to discuss your needs in LGBT Counseling and Lesbian Couples Counseling, please reach out today. We are happy to meet with you for a complimentary consultation so that you can be sure that you've chosen the right LGBT Couples and Individual Counseling for you.
Who Works with LGBT Couples at A Peaceful Life Counseling?
While Kat Mindenhall is the only one who personally identifies as LGBT, we have a diverse group of practitioners here who all honor and affirm the LGBT Community. Our free consultations are a wonderful way to see if the therapist feels like a good fit for your relationship. Kat would also be happy to talk to you about your needs when trying to find the right counselor for you.