Emotionally Focused Therapy Supervision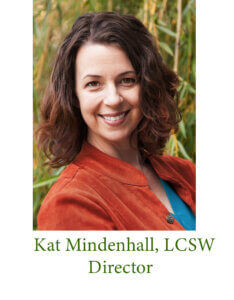 Are you pursuing ICEEFT Certification in Emotionally Focused Therapy? If you are seeking Emotionally Focused Therapy Supervision, I am an ICEEFT Certified Emotionally Focused Therapist and Supervisor. I offer Emotionally Focused Therapy Supervision online and in-office.
The journey to becoming a Certified Emotionally Focused Therapist can feel daunting. The wonderful news is that with the right mentorship and training, you will find this journey supportive and inspiring. Perhaps you aren't sure about becoming certified in EFT, but you would like support in providing couples counseling. If you want to use evidence based, attachment focused approaches in your work, I can help. I would be happy to talk to you about your particular goals and identify the best way to support you.
My current fee for EFT Supervision is $130 for a 60-minute hour.
EFT Supervision and Consultation: What to Expect
The term "EFT Supervision" is a bit of a misnomer. When you work with me, supervision is technically consultation. This is because I would not be your pre-license supervisor. If you are already licensed, your EFT Supervision is also called consultation because you are an independent practitioner. We will use the term EFT Supervision, but we mean consultation.
EFT Supervision consists of reviewing your work with couples, helping your integration and understanding of the model, and supporting you toward EFT Certification. A few guiding principles of EFT Supervision are:
EFT Supervision is a safe and supportive environment: We focus on your experience in supervision as well as your skills. Because EFT is relational and experiential, the process of supervision embodies a focus on therapeutic alliance and emotional safety.
EFT Supervision helps you embed the learning: To become proficient in the model, you need both book learning and experience. We use left and right brain, role plays, discussion, and focused approaches to both intellectually and experientially "get it."
EFT Supervision helps you to become aware and work with personal blocks: Self-of-therapist issues such as emotional reactions and personal growth can and do show up in the work. We work together to address blocks to effectiveness. We are all humans operating in this world, and we bring ourselves to our work. The challenge of working with couples while simultaneously managing and working with your own human reactions, history, etc. is alway a part of the way we journey together. This helps to counter anxiety or shame, both in the work itself and in the learning process while reviewing your work.
My Supervision Approach
Emotionally Focused Therapy Supervision with me is always systemic. I strive to help you to work with the whole client system and the various factors at play in clients' lives. I work with sex and intimacy through the attachment lens. I bring conscious focus to issues of race, oppression, sexuality and gender, mental health considerations, substance abuse issues, and abuse/neglect to the work. Many times we have difficulty addressing these issues in the room. An EFT therapist must work in a way that is consistent with the EFT model and which pushes our EFT conceptualization forward.
I want you to feel competent in addressing these things with your clients. We don't need to toggle between using EFT and not using EFT. My goal for you is to feel like you are fully able to integrate the framework of EFT with your couples and individuals without sacrificing attention to the real problems that folks bring in.
My style is warm and empathic, but very down to earth and straightforward. I have an irreverent sense of humor and I try to make it very comfortable to just be yourself with me. I want to help you bring out the clinician you are, not just the clinician you think you need to be.
The Journey of Certification in Emotionally Focused Therapy
For more information on what becoming a certified Emotionally Focused Therapist entails, you can visit ICEEFT's Road to Certification informational page.
If you would like to discuss Emotionally Focused Therapy Supervision, please connect with me using the contact form below, or call (720)722-2547.
In the meantime, check out the articles I have written on Emotionally Focused Therapy, communication, and sex and intimacy.