Denver Counseling for Depression and Anxiety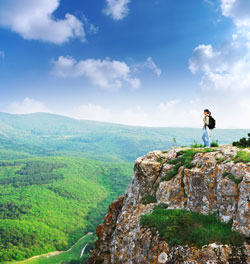 Sometimes you just need some help getting your grounding again
Denver Counseling for Depression and Anxiety Can Help You Get Clarity and Feel Better
Do you feel like you stuck in chronic stress, and irritable or unmotivated? Maybe you lead a high stress life as an entrepreneur, parent, or career person. Your life could be great on paper and not so great in person. Many times people feel like they are trying everything that they know how to try, and aren't making more than temporary progress. If you are here, you might not be able to do it alone. If you feel like your mind won't turn itself off, or can't get going, Denver Counseling for Depression and Anxiety may be the answer that you seek.  This is a painful and frustrating cycle that sometimes needs an outside perspective to help turn it around. We can help you do that, now.
We typically don't think twice about going to a doctor for an illness, or a mechanic for a car problem. But, sometimes we are so hard on ourselves for needing some help with our inner lives. We think that we should just know how to fix our problems, and we feel really bad about ourselves when we can't. We are here to help you break free from this toxic back and forth. We pride ourselves in providing highly individualized Denver counseling for depression, anxiety, chronic stress and perfectionism, relationship difficulties, grief, and more.
Counseling for Depression can be Brief and Focused or Highly Supportive and Gradual
 Counseling for Depression and Anxiety is tailored your needs and informed by best practices. If you are searching for tools and accountability, personal support and guidance, or help in gaining insight and healing past hurts, I'm here to help you. If you aren't quite sure what type of counseling you are looking for, that's fine – I offer a complimentary counseling consultation that will help you determine if you've found the right fit.
I can help you:
Learn what to do with mental and emotional pain.

Let go of constant worry, tension, fear, insomnia, and anxiety.

Address anger, conflict, constant irritability, lack of patience and the guilt that goes with them.

Sleep better, feel better physically, be more productive, and have more energy.

Cope with stress in relationships, work, and school.

Heal and process the things that you've been through.

Learn how to find and maintain healthy relationships.

Become more assertive and get your needs met.

Get through the loss of a loved one with caring support.
But Why Should I Choose A Peaceful Life Counseling?
Here A Peaceful Life Counseling I use evidence-based practices in their counseling that are rooted in science and what has been shown to be most effective. I value your time and money, and I know that therapy is a huge investment of both. So my main concern is making sure that you are getting what you need through feedback and collaboration. I'm conveniently located in west Denver at 10th and Wadsworth in Lakewood.
Why Would I Choose a Counselor/Therapist that Doesn't Take Insurance?
Insurance can be a wonderful thing, but it can also limit the amount and type of counseling services you get. It can also interfere with your confidentiality and require your therapist to diagnose you with a mental illness. In order to ensure that you receive the best therapy services possible, I choose not to contract directly with any providers. I do provide things you need to apply for reimbursement from your insurance provider, just be sure to let me know. For more info on exactly how insurance can interfere with the quality and confidentiality of your treatment, feel free to read Insurance 101. I can also refer you to sliding scale Denver Counseling for Depression at a few wonderful training clinics.
So What's Next?
If you are in the Denver or Lakewood area and are ready to learn more about how counseling and therapy can help, you can
(720) 443-1947. I offer complimentary 30 minute counseling consultations to help you decide if we are the right fit.