Couples Counseling in Denver (Lakewood)
Are You Finally Ready to Try Something That Will Work?
Couples Counseling in Denver Can Restore Peace and Connection.
---
Have You Decided that You Aren't Going To Let Things Get Worse In Your Relationship?
Are you and your partner exhausted and feeling hopeless about your relationship? Do you find yourselves constantly fighting the same fight? Or perhaps the fights stopped a long time ago, and you just feel so distant. You find yourself going around in circles with your partner, even when you are trying your hardest to make things right. Maybe divorce or separation seems like the best option, and comes up often in discussion. If you frequently  argue, rarely feel intimate, or just can't trust due to infidelity, you might just feel like giving up by now. Whatever brought you to search for Couples Counseling in Denver, we know it's important.
Divorce or Separation is Not Your Only Option
Your partnership is the foundation of your life, and you may be wondering if you will just have to live unhappily to make this work, or separate.  You might be wondering if things are really bad enough to go this far and actually get couples counseling.
If you're willing to take action, I can help you find viable solutions to your struggles and reclaim joy and balance in your relationship or marriage. Couples Counseling in Denver can help you and your partner reclaim your relationship today.
This is what I do. 
Help you communicate better
Heal the chaos created by an affair and restore trust
Feel understood by each other, like you "get" each other
End the stupid fights – the ones that start "over nothing" and quickly turn into breakup conversations
Call off the divorce or separation
Work out sticky issues such as parenting, finances, etc.
Rekindle your friendship and connection
Feel attraction and passion again
How Does Couples Counseling Work?
Through powerful sessions, you and your partner will gradually experience a new understanding of each other and the issues you face. You will have exchanges that have never happened before, and create new pathways to connection with each other. These healing events will transform your experience of your love, and soothe the fears and anger that maintain the wall between you.
I offer Couples Counseling in Denver using Emotionally Focused Therapy (EFT). EFT is one of only two types of couples therapy that have research that back it up. In fact, 70-75% of couples therapy participants experience recovery, and 90% show significant improvement. This means that out of 10 couples who participate in therapy, seven recover and two more still receive significant benefit. The point is that this is what I specialize in, it's why I'm here. EFT gets results, and I'm eager to count you among the many couples I've helped.
But Wait…
"My partner doesn't think couples counseling will work.  He/she is hesitant to even give it a try."
This is, of course, a normal response to the suggestion of couples therapy. It is not easy to admit when your relationship has a problem, and it is even more difficult to decide to seek help! Starting couples counseling requires a lot of courage. Most of us will remain skeptical about taking that risk until we see results. However, you won't see results until you give it a shot. The good news is that my evidence-based approach produces visible change quickly. The two of you will have the reins—you'll be the ones in control of your healing. We'll just be there to help guide the way.
"My partner is worried that he/she will feel attacked—that you will choose my side."
This is a common fear for couples entering couples counseling, but the truth is that isn't how marriage or couples therapy works.  I believe that people genuinely try their best, even though it might not seem that way to their partner. The couples therapist is not a judge or a referee.  Couples counseling aims to help you and your partner unite against the problematic ways that you are both stuck in your marriage or relationship.
Why Should We Choose A Peaceful Life for Couples Counseling in Denver?
Good question! I am a fully licensed therapist (LCSW 1622) certified in Emotionally Focused Therapy (EFT). I also provide supervision and mentorship to clinicians who are learning how to do this work. In addition to EFT, I have a wide variety of clinical approaches gained through my nearly two decades of work. My private practice opened in 2010, and since then I have helped thousands of people through the work. 

The work I do is extremely feedback-oriented, and we will consistently check in with you to make sure you are getting what you need in your relationship counseling. This puts you in control. I believe in empowering clients and creating genuine, warm relationships so we can all work as a team and create connections together.
So What's Next?
If you are looking for Couples Counseling in Denver, and you'd like to learn more about the approaches I can offer you, we offer a free half hour consultation, a fifteen minute introductory phone call, or you can begin by booking a session by calling (720) 443-1947 or filling out our contact form.
You don't have to sit on a merry-go-round of arguments with your partner forever. If you are ready to take control of your actions and work together to create a better relationship, give us a call!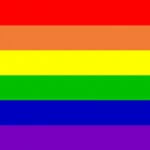 I honor the diversity in all relationships and proudly serve my LGBTQIA++ community.
Lastly…..
Do you think you could be in an abusive relationship?
Physically violent relationships need a different approach because violence prevents both partners from being able to safely and openly address issues together in couples counseling. This does not mean you cannot get help! You may wonder whether you are in a violent or abusive relationship and whether you could come to counseling alone or with your partner. Set up a confidential, free phone consultation to help you identify and discuss your options for couples counseling.