Denver Premarital Counseling and Prepare/Enrich Assessments
 We Can Help You Build Your
House on a Rock-Solid Foundation.

---
Congratulations! If You Are Considering Denver Premarital Counseling or Prepare/Enrich Assessments, Your Marriage is Already Off to a Good Start
Denver Premarital Counseling and Prepare/Enrich Assessments is about building a solid foundation. A "Cornerstone" is defined as a stone that joins two walls, and gives them strength. What is the cornerstone of your commitment? Are you prepared to weather the storms that life's challenges will bring to you? Many people spend extravagantly on the wedding process without ever putting thought into making that marriage last. This is sort of like building a home and putting all of your money into the paint color and counter tops without building a solid foundation.
A survey published in the Journal of Family Psychology found that couples who completed premarital counseling reported higher levels of marital satisfaction, reduced conflict, and reduced the divorce rate by 30 percent over five years.
What is Premarital Counseling?
Premarital counseling is typically a time-limited type of counseling to identify the strengths and areas of growth for your relationship as you head into commitment and marriage. Couples typically come in for four to six sessions to meet with a premarital counselor to discuss their relationship and target certain areas of improvement. Premarital counseling will show you how to leverage the strength in your relationship to approach the difficult stuff with more preparation and success.
Prepare/Enrich Assessments
We offer Prepare/Enrich Assessments, which is a 30-Page custom couples assessment on 12 relationship areas used for premarital counseling, marriage counseling, marriage enrichment, and dating couples considering engagement or commitment. Couples are given feedback on the assessment for targeted work on relationship skills. You may do premarital counseling with or without the assessment. You can also do the assessment as part of a couple's check-up, or alongside your couples counseling. It's a great tool, and couples love having the assessment as a guide.
The assessments is Strengths Oriented, meaning that it highlights what goes well and talks about growth areas in a very positive, affirming, way. You will gain personalized insights into how the relationship dynamics, your personalities, your families and spiritual beliefs, attitudes toward commitment interact.
Denver Premarital Counseling Addresses:
Communication Styles, Patterns, Skills
Resolving Conflict – Coping and Calming
Sex and Intimacy
Children and Parenting
Address Finances and Budgeting
Spirituality
Expectations and Roles in Marriage
Extended Family Issues
Explore areas of Strength and Growth in the Relationship
Managing stress as a couple
Having a Balanced Relationship
Processing Old Family Issues
Creating Goals for Yourself, Your Relationship and Family
Working with Personality Differences
Will Taking the Assessment Help Us?  What if we aren't in need of Premarital Counseling?
Premarital Counseling isn't quite the same as marriage therapy because you experience something closer to marriage coaching than in-depth work. Still, you may wonder if taking the assessment would help, particularly if you find yourself on the more conflict-avoidant end of the spectrum. Many people worry that highlighting areas of growth is bad, or will make you worry about your relationship.
The assessment is information that can greatly increase your clarity about what types of issues need attention in your relationship. Couples in premarital counseling, or who at least take the assessment and get some feedback, come away with a secure sense that they have left no stone unturned. They have explored some of the tough stuff with the guidance of a premarital counselor who helped them view the situation through a different lens, and understand how they get stuck. This sucks the power right out of those scary places. Conflict or disagreement no longer feels like a threat to the marriage. It's also no longer a betrayal or heartbreaking surprise.
A wise investment in strengthening your relationship can pay huge dividends down the line. Before you exhaust your wedding budget, consider putting some peace of mind into your commitment.
How Does it Work?
When you book your session, you are paying upfront for the Preapre-Enrich Assessment, as well as one 90-minute Feedback Session. Once we receive your booking, the clinician will set your account up and email you the login info for your Assessment. Complete the assessment prior to coming in, and walk through your results with your clinician. At that time you can decide whether to book additional feedback sessions with the clinician at their regular rate.
The assessment looks at major areas of the realtionship, as well as taking into account special considerations such as
So What's Next?
If you are looking for Denver Premarital Counseling and Prepare/Enrich Assessments, and you'd like to learn more about the approaches we can offer you, we offer a free half hour consultation, a fifteen minute introductory phone call. Call (720) 443-1947 or contact us using our contact form.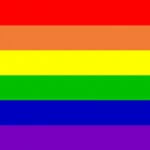 We honor the diversity in all relationships and proudly serve the LGBT community.