Individual & Couples Counselors in Denver (Lakewood)
You can book online, or reach out to a prospective therapist directly through their contact form below, or call (720) 443-1947
---
Halley Jaynes-Fournier, MA
Halley is not currently accepting new clients
Available Mon 9:30-2, Tues 9am-6:15pm, 10:45-6pm, and Weds 8am-2pm, Thurs 12-7:45pm
Emotionally Focused Couples Therapy, Pre-Marital Counseling, Affair Recovery, Communication, Depression, Anxiety, Healing from Past Relationships
---
Kat Mindenhall, LCSW,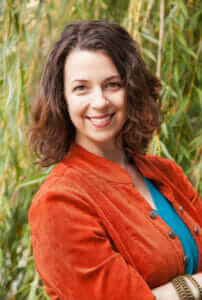 Director
Kat is not currently accepting new clients. If you are seeking EFT Supervision please use the contact form.
Emotionally Focused Couples Therapy, Sex Therapy for Couples and Individuals, Emotionally Focused Therapy Supervision
Available Tues/Weds/Thurs 9am-3:00pm
---
If you are looking for Emotionally Focused Couples Counselors in Lakewood CO who specialize in helping couples and individuals, we'd love to offer you a free half-hour consultation to see if one of our counselors is the right fit for you.
We offer a free half-hour consultation with any of our counselors in Lakewood CO. All of our consultations are no-commitment. This means that it's literally a free half hour to sit with a therapist and see what you think without any pressure to schedule. We offer this in person because we believe that it's a good idea to follow what research says – that the best determination of how successful your therapy will be depends on how well you think the therapist is a fit for you. This also allows your counseling to get off to a great start with a half hour under your belt that we don't have to use during your first paid session to get to know each other.
Consultations are also great for couples, because you both get to see how it feels to sit together with a couples counselor and feel comfortable. This is important to get off to a solid start with couples therapy.
---
Online Convenience:
What You Get When We Go Paperless
There are several benefits of having a counselors in Lakewood CO that use the latest technology to make your counseling experience as seamless and easy as possible. Have you ever been up at midnight, thinking that you really ought to schedule that counseling appointment, only to forget to call the next day? Now you can hop online and schedule a session with one of our counselors in Lakewood CO right from your computer.
Now you can access and manage your finances and health information in a secure and encrypted online environment, quickly and at any time of the day or night. When you log in to your account, you will be able to:
Complete Intake Forms and counseling Questionnaires – no need to show up early and get a hand cramp.
Schedule a session with a counselor in Lakewood CO, and view/change upcoming appointments.
Set appointment reminders via text, email, or telephone to remind you of your upcoming counseling session.
Pay for counseling sessions online with a credit or debit card.
View your payment history and access statements.